Love notes from my clients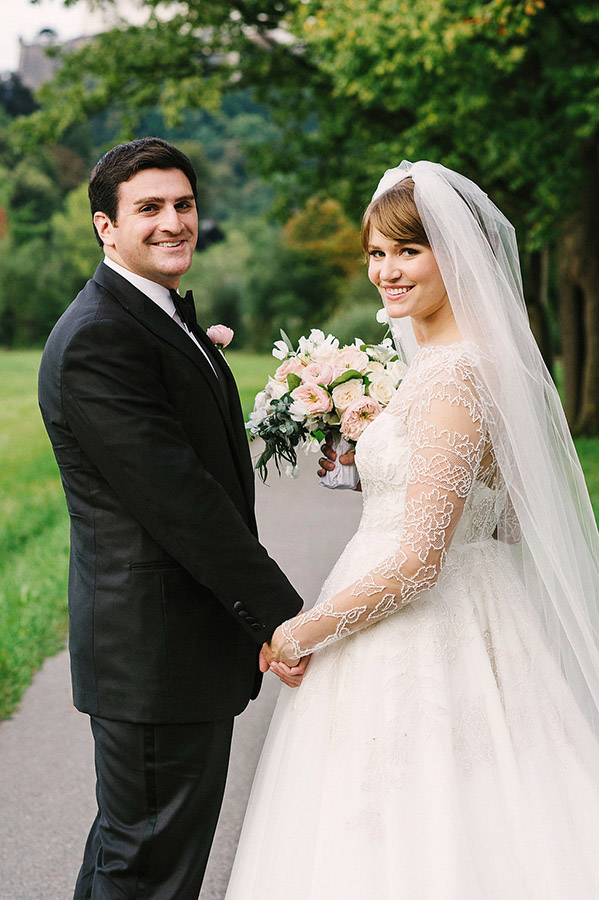 Dear Daniela,
I cannot find words to express how grateful Michael, our families and I are for all that did to make our wedding in Salzburg so special and unforgettable.  Every last detail was absolutely perfect and it was all because of you! You created events that were so memorable.
Our families feel that the entire weekend was a fairytale dream, and that was your goal – we wanted to create an extraordinary experience for our loved ones.
On a personal note, I enjoyed working with you these past fifteen months to plan our wedding. There will be an emptiness in my life as we are no longer talking and planning together!
I think you are a very special and kind person and I appreciate all the patience and support you gave me before and during my wedding weekend in Salzburg. We hope we stay in touch and visit you next time we are in Salzburg.
 I cannot recommend Daniela enough!
We had a destination wedding and after a year of planning via Skype we arrived in salzburg 2 days before our wedding incredibly relaxed and happy even though we were yet to see the venue in person.
She organised everything to our specifications and went above and beyond to ensure we were happy.
Her suggestions were perfect and never imposing and given the distance we had to just trust everything would be ok, and it certainly was and that implicit trust we gave her paid off.
She is so talented and professional and our wedding day was a fairytale come true.
We will remember it forever.
Thank you Daniela for your amazing work!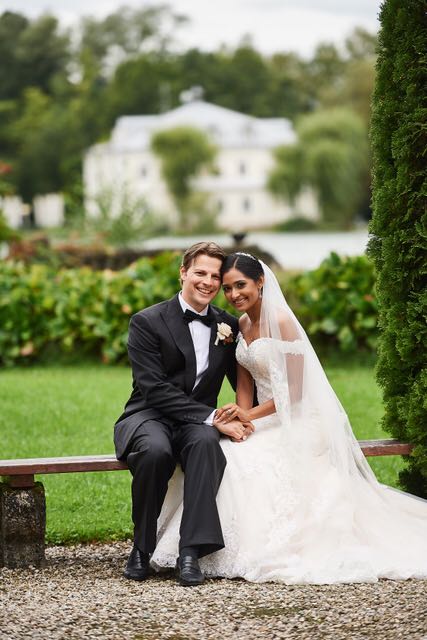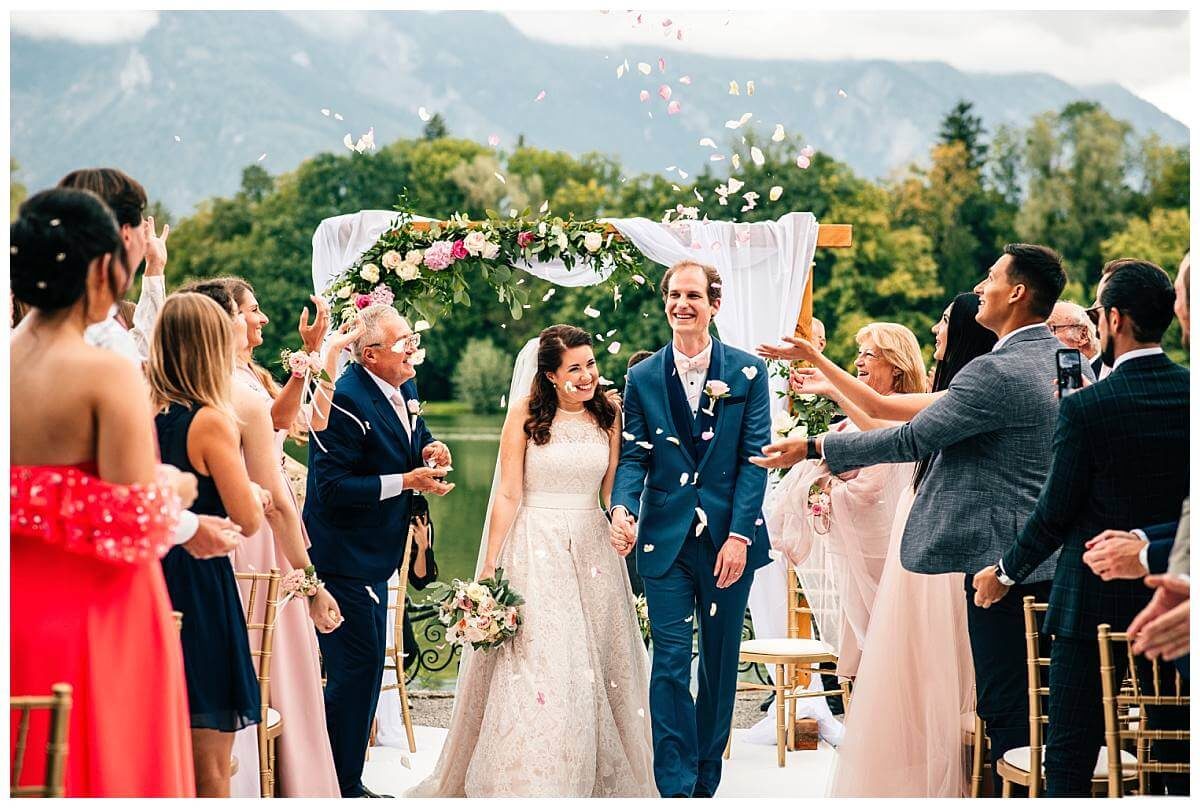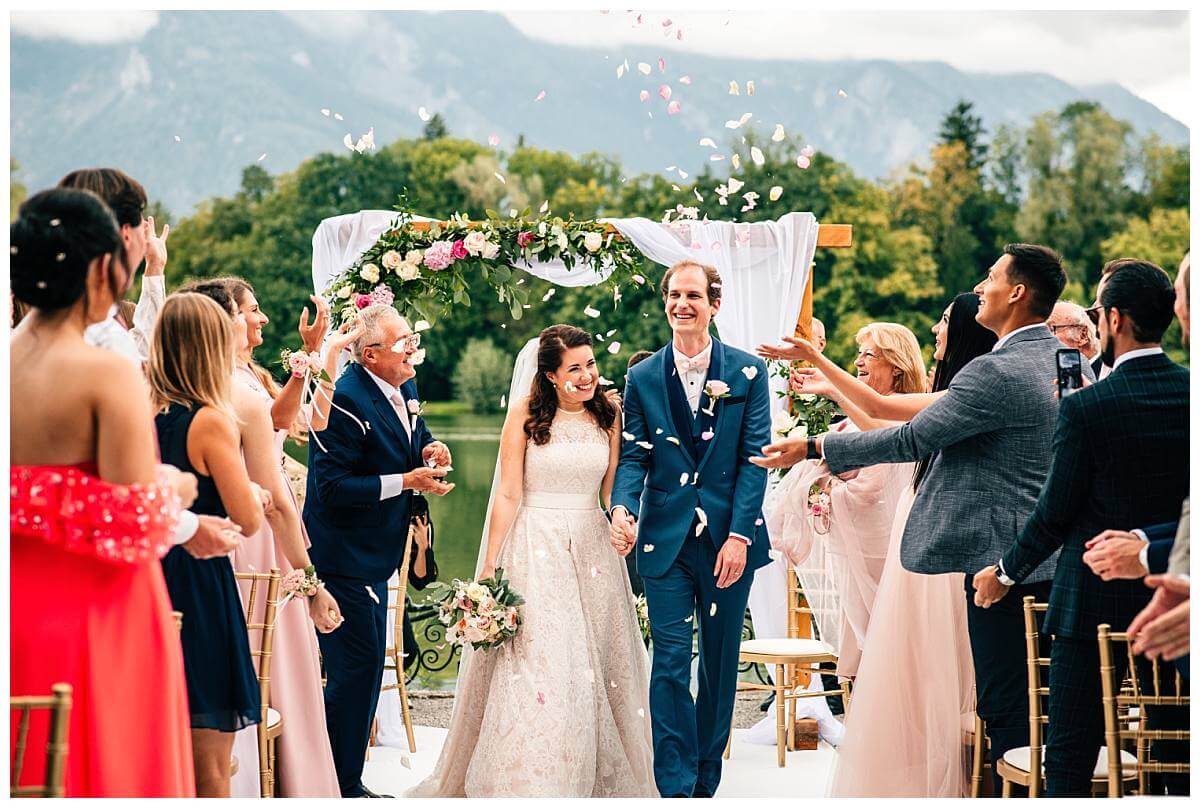 Together we planned an amazing wedding at the absolutely amazing location Schloss Leopoldskron in just 4 months!
Daniela is very professional and experienced in events, perfect at communication, dealing with different people, international groups of people, knowing all the vendors and suggesting only the best, understanding perfectly the requirements and desires.
Everything went so smooth and perfect. Daniela was perfectly organized so we could just relax, be in a moment, enjoy ourselves without thinking about anything.
Everything was so much more beautiful and more tasty that we imagined and all the flow of the day went even better than we dreamt of.
We are so happy that Daniela helped us to have the best and most enjoyable wedding!
Amazing experience, wonderful happiest day!
Thank you so much! Great job!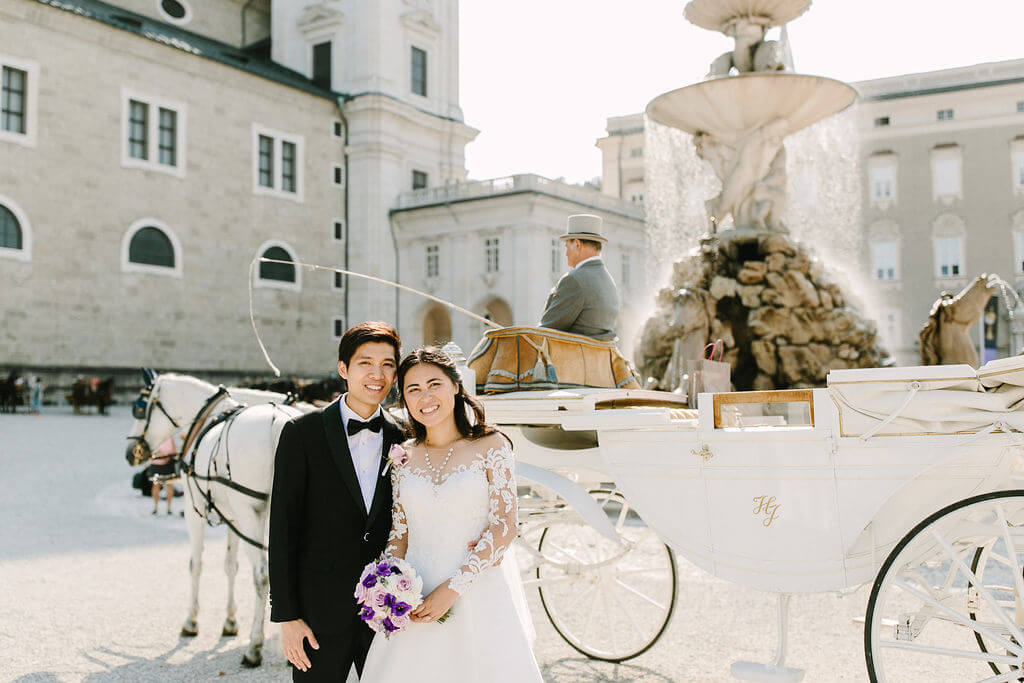 Daniela is the perfect wedding planner that one can ask for.
She is extremely resourceful and has great network. Arrangement and recommendation of master of ceremony, photographer, stylist, and musician were all excellent.
She took care of the whole rundown and the preparation work and gave valuable suggestions. As we live outside of Salzburg with limited knowledge about the local place and language, it is really helpful to have Daniela as our wedding planner.
Schloss Leopoldskron is a dream place, not only for The Sound of Music fans but also for all couples who enjoy nature with lakes and the Alps as background. The horse carriage ride was a fairytale.
Thanks Daniela who made all these came true. We highly recommend her!

!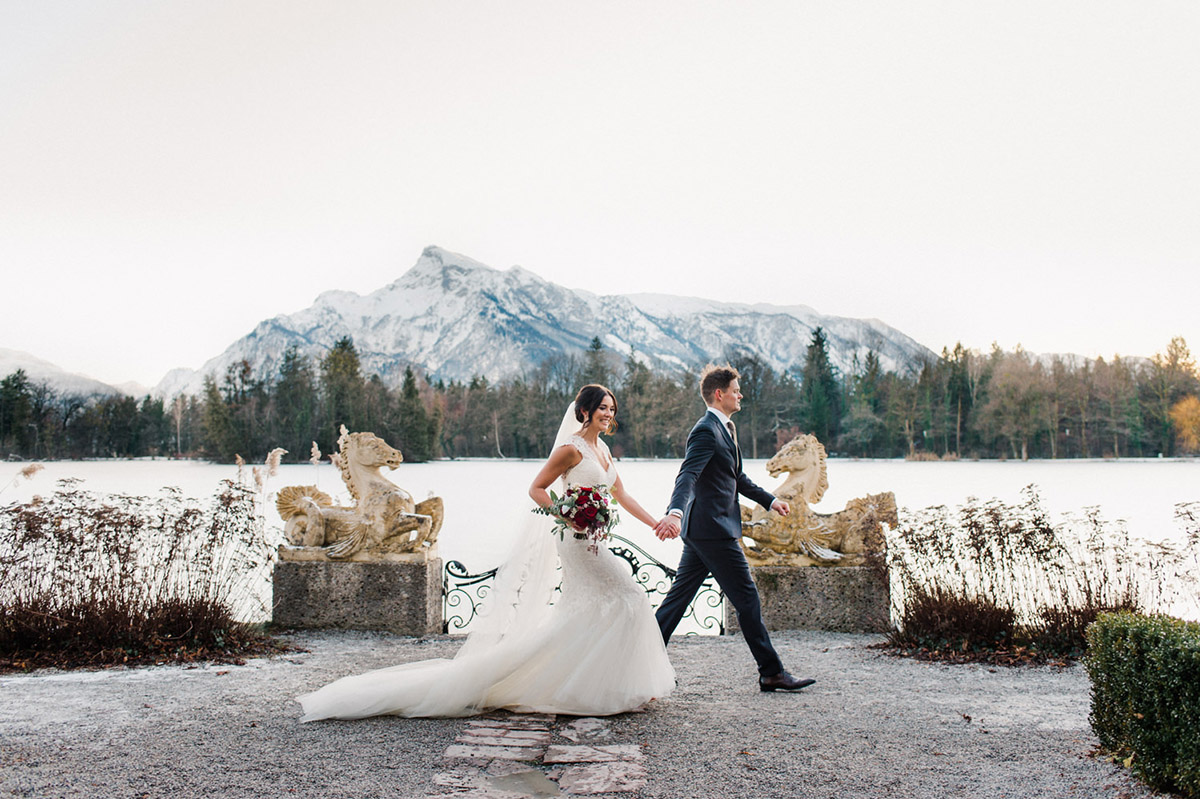 Where do I start with Daniela?
She has so many amazing qualities and the review I write here will not do her justice, nor will the 5* I have given her (if we could do more - we would!).
My wife and I got married on the 29th December 2017 but we originally contacted Daniela in Feb 2016. From the moment we met her we knew that planning this wedding was going to be fun and straightforward, all because Daniela was so professional and efficient. She listened to what we wanted, giving her opinion where we needed it (at no point did she try and impose her opinion) and did everything to make it happen. Unsurprisingly, she had great ideas herself.
She managed all aspects of the wedding including finding the best vendors for each part of our wedding (flowers, the cake, decorations, the venue, the photographer/videographer, the legal parts and all the extra little details we wanted) through to being there on the day for us.
On the day, she set up the entire venue, with the help of her extra employees, and made the venue so beautiful we were blown away. She managed every part of the day but did it all in the background so it was not obvious. She also went well above her station by painting some of frames/ladders we wanted and moved the flowers from the table to other areas so they could be constantly on show.
There is plenty more I could say but the best two things I can say about her are: 1) she made our wedding the best day ever and 2) we class her as a friend and will be sad that we no longer get to have our skype sessions.
She is a wonderful person and I can not recommend her highly enough to anyone thinking of getting married in Salzburg.
We couldn't have imagined a more perfect wedding day or a smoother wedding planning process and that's all thanks to Daniela.
Planning our wedding in Salzburg from America was one giant trust fall and we couldn't have been in better hands than in Daniela's. We are forever grateful.
From her organization of the events, selection of vendors to grace and calmness on the big day, Daniela was the best wedding coordinator. We would pick her time and again.
Additionally, for anyone in which German is not your first language, I would strongly recommend you choose Daniela if your wedding is in the Salzburg area.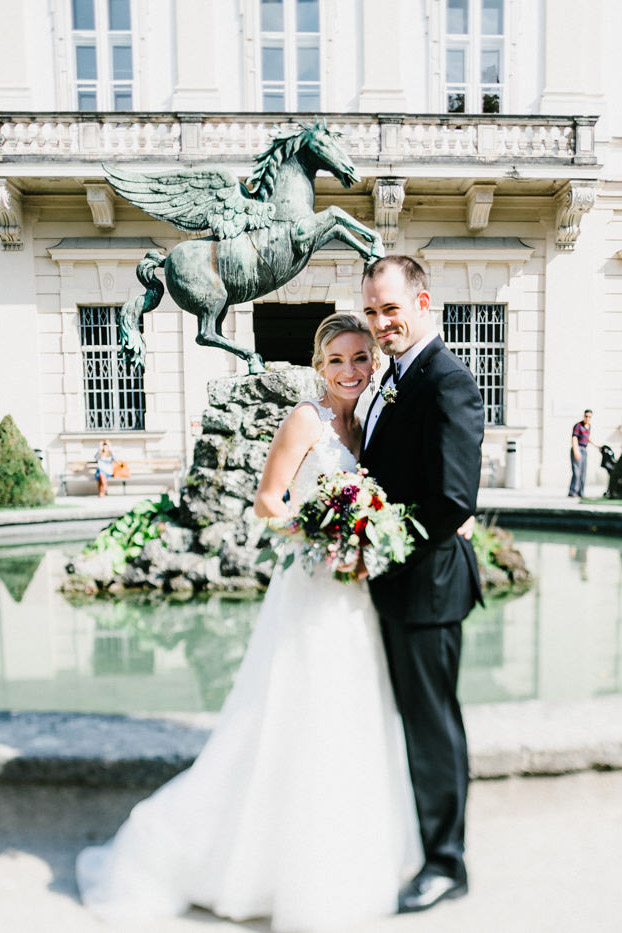 Daniela helped my husband and I have the wedding of our dreams.
Planning a wedding in another country can be stressful however thanks to Daniela she made it easy for us to have our fairytale come true.
Daniela is great at communicating and was extremely knowledgeable when it came to what documents we needed to obtain to have a legalized wedding. She was diligent in booking and arranging everything we requested.
The ceremony was perfect and everything went off without a hitch!
Thank you SO much Daniela! You made our day truly magical!